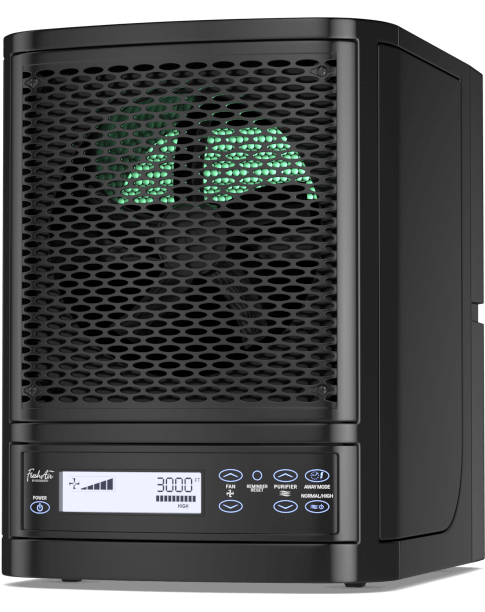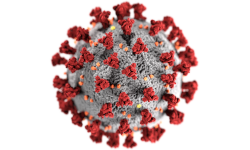 FRESH AIR
The Virus Killing Machine
Top Rated Air Purifier for Killing Viruses, Bacteria, Mold, Smoke, Odors and Allergens!
My house is protected
We can't purify the air outside, but we sure can inside. Scientific data repeatedly shows that Active-Ox® is the most powerful air and surface purification technology ever discovered.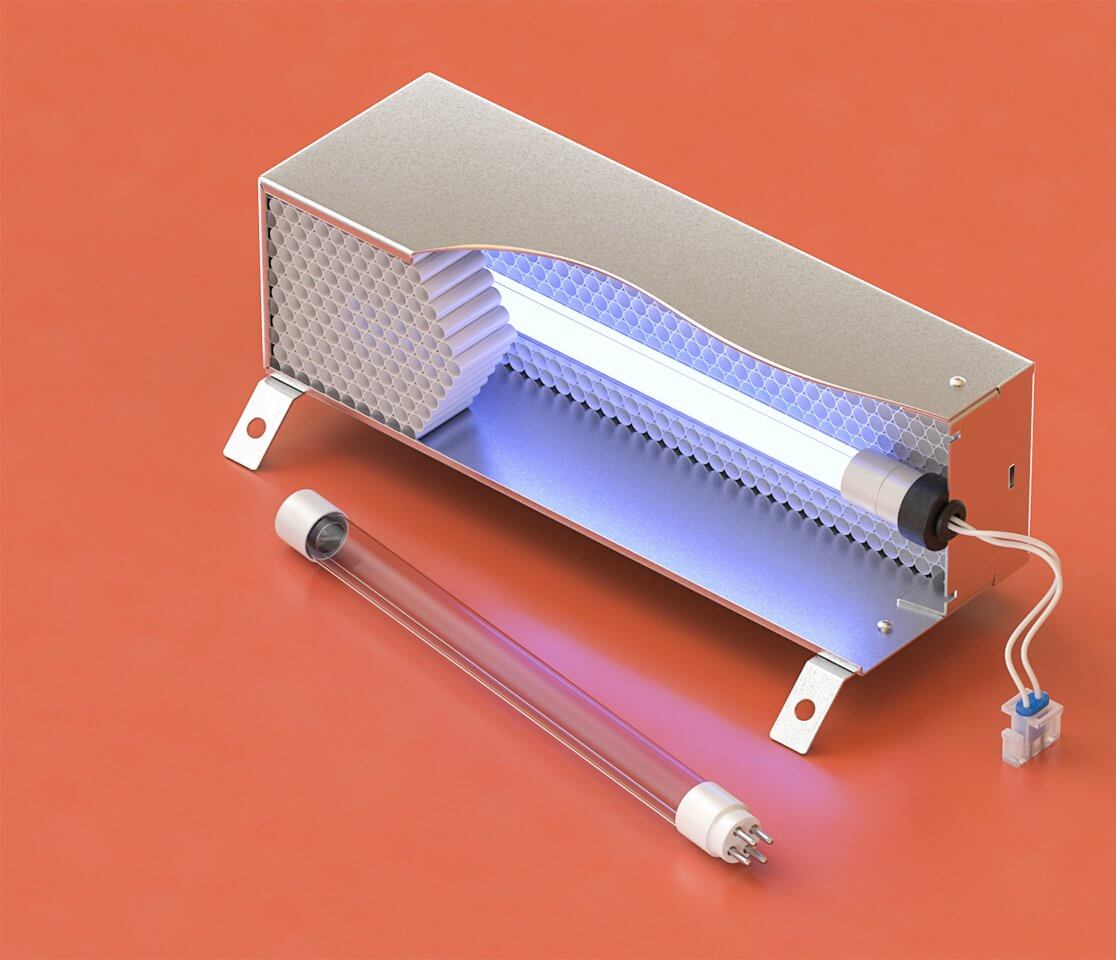 Revolutionary technology!
Best air purification technology!
Active-Ox - Generated super oxide ions and hydro peroxides purify air in your living space destroying all contaminants!
Specially selected ratio of negatively and positively charged ions fan out and attach to dust and microscopic particles making them heavier and dropping them down away from your breathing zone!
Programmable Away mode will kill mold, mildew, fungi, viruses, and bacteria with low levels of ozone!
Our intelligent technology alerts you when maintenance is needed or service is required!
or call us (213) 463-2433
Risk Free Trial!
Try our Fresh Air Black in your home free of charge!
If you don't feel the difference return it back to us and pay Zero!
99.8% of our customers are very satisfied and keep this purifier!

1. Purchase Fresh Air Black Purifier.
2. Try it in your house free of charge.
3. Return if not satisfied for a full refund!
Benefits
Quickly and effectively removes smoke from cooking as well as cigarette and cigar smoke!
Programmable Away mode will kill mold, mildew, fungi, bacteria, and viruses!
Destroys pollen particles, dust, dirt flakes, pet dander, or any other irritants.
Removes both chemical and organic odors! Neutralizes heavy gases and fumes!
Flexible fan and purifying settings easily customizable with included remote control or soft-touch buttons on the front.
Technology: Photocatalysis, Radiant Catalytic Ionization, Ozone Generation, Synergy Effect, Computer Self-Diagnostics, RF Pulse Ionization, Needlepoint Ionization!
Built-in indicator informs you when scheduled maintenance or service is required!
Simple maintenance process takes just 15 minutes of your time.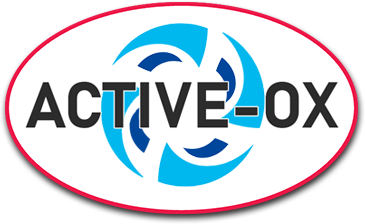 Away mode
and active oxygen
Destroy cooking and pet odors, cigar and cigarette smoke!
Considered by many scientists to be nature's method for cleaning the air we breathe, ozone is a natural component of the earth's atmosphere... a naturally occurring pale blue gas. From a molecular standpoint, ozone is actually an oxygen molecule with an extra atom attached… the chemical symbol is O3… the extra oxygen atom makes it a somewhat aggressive oxidizer.
Made in nature by ultra violet (UV) energy from the sun striking oxygen molecules.
Created by lightning – The fresh air you smell after a thunderstorm is due to the ozone cleaning effect on the air.
A component of ground level air wherever you go on the earth – Such has been the case since the beginning of time.
Ecoquest RCI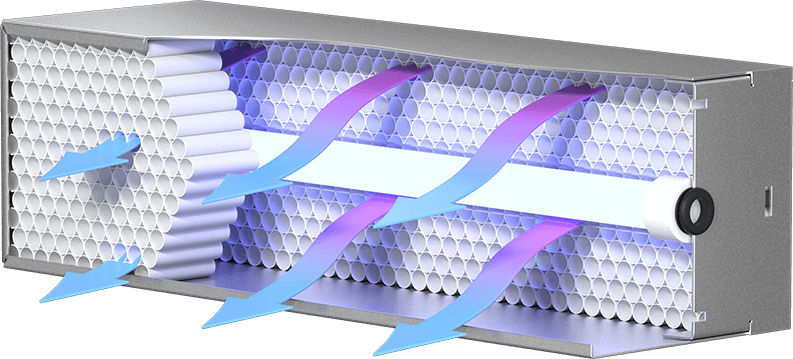 Super oxide ions
Broad spectrum high intensity UVX lamp. Germicidal 254 nm hv UVX light.
Hydrated coating
Hydro-peroxides
Engineered matrix
«Purifying Plasma»
Proprietary patent-pending rare and noble metal multi-metallic hydrophilic coating
Air purification technology
Germicidal effect kills all microbes and bacteria.
Oxidation process is ten times more intense due to ActiveOx RCI features.
ActiveOx RCI products (purifying plasma) continue to clean air in all space and are absolutely safe and odor-free.
Applied patented catalyst is self-repairing and does not require mechanical cleaning.
The research conducted by Kansas State University showed that ActiveOx RCI technology is able to eliminate up to 99,99 % of bacteria and fungi in its operating area within 24 hours. An experiment with Highly Pathogenic Avian Influenza H5N8 showed that ActiveOx RCI killed the virus completely after 12 hours.
University testing
University of Cincinnati
Dr. Sergey Grinshpun
Department Head, Center for Health-Related Aerosol Studies, Department of Environmental Health
Reduction of the Aerosol Particle Concentration Airborne Microbial reduction (Virus)
Kansas State University
Dr. James Marsden
Regents Distinguished Professor
Microbial Reduction on Surfaces (Mold, Bacteria and Virus)
Syracuse University
Prof. Jianshun Zhang, Director
International Centre for Indoor Environment and Energy
Airborn VOC Reductions in sumulated HVAC system
Efficacy at Reducing Microbial Populations on Surfaces
Staphylococcus aureus:

98.5% reduction

MRSA - Methycillin Resistant Staphylococcus aureus:

99.8% reduction

Escherichia coli:

98.1% reduction
Bacillus spp.:

99.38% reduction

Streptococcus spp.:4

96.4% reduction

Pseudomonas aureuginosa:

99.0% reduction
Listeria monocytogenes:

99.75% reduction

Candida albicans:

99.92% reduction

Stachybotrys chartarum:

99.93% reduction
Specifications
Size:
Dimensions:
12" high x 9" wide x 12" deep.
Weight: 16 pounds.
Purification
Plate Output
(High Mode):
0-360 mg of ozone per hour.
Coverage:
Covers a range of 250 ft2 (23 m2) 3000 ft2 (279m2).
Electrical:
100 volt 50/60hz,
110 volt 60 hz,
220/240 volt 50/60 hz.
55 watts power consumption.
Contact us
LivingAirPurifiers
10153 1/2 Riverside Dr. #145
Toluca Lake, CA 91602
Call us:
(213) 463-2433
We accept
Visa
Mastercard
American Express
Discover